Quick tutorial showing readers how to use the export to FTP capabilities of xTuple Connect.
xTuple Connect provides users with the ability to export ERP data to external FTP (file transfer protocol) sites, using a preset file type for query sets. In this article, we will give you a brief tutorial on how this is done. Meanwhile, to learn more generally about how xTuple Connect handles EDI (electronic data interchange), please see the xTuple Connect Product Guide.
To use export to FTP, you will be using the standard EDI profile distributed with the software.
Go to System > Setup > Master Information
Select the EDI Profiles option
Select xTupleQuerySetEmail
The click EDIT: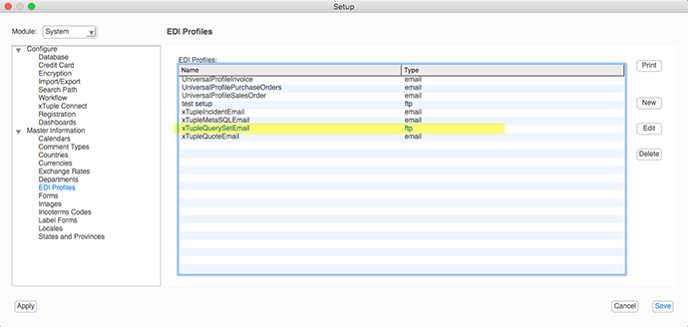 xTuple QuerySet Email
To use FTP you will need to modify the type from EMail to FTP. In the drop down list next to EDI Type, select the FTP option: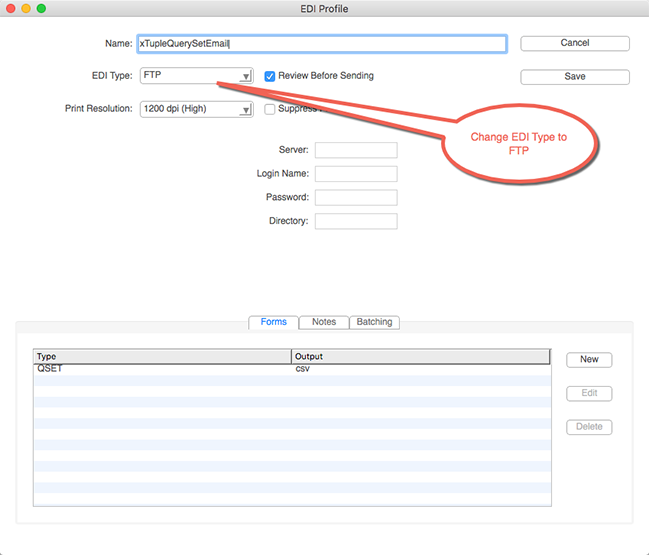 EDI Type selection
You should only have to change the EDI type. Please note the EDI profile for QuerySets can only be used for either EMail or FTP never both. Save the EDI profile with the type set as FTP.
To initiate an FTP transfer, follow these steps:
Go to System > Utilities > Export Data.
This will open the Export Data screen, as shown in the next screenshot.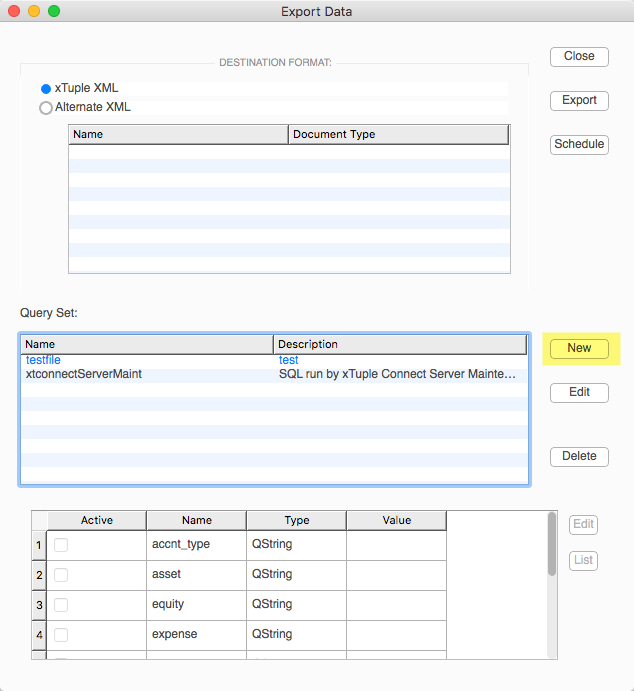 List of query sets
This window will list your existing query sets. To create a new query set, click the NEW button to open the Query Set window: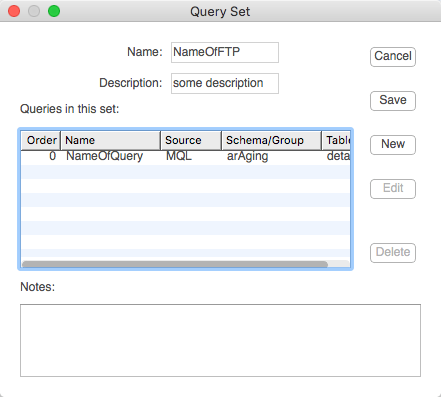 Creating a new query set
Once you've created a new query set, follow these steps:
Save the new query set.
Select the query set to use for the FTP export.
Then click on the SCHEDULE button.
This will open an EDI transmission window.
Once you are in the Review EDI Before Sending screen, you will need to enter in the FTP connection information under the Message tab, as shown below: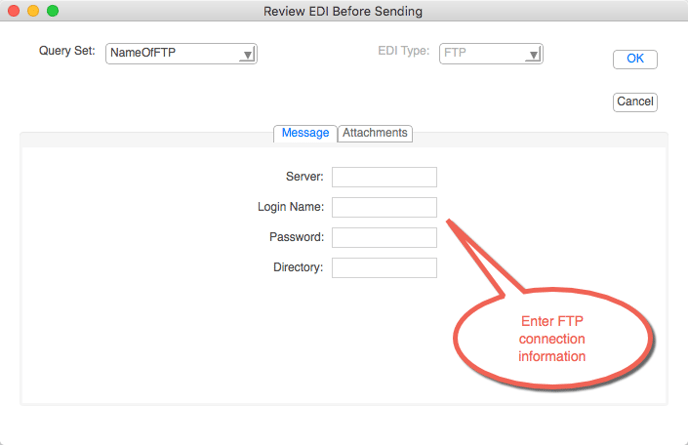 FTP connection information input
After filling in that information, click on the Attachments tab to set the attachment options (delimited text for CSV files). The PREVIEW button will preview the file you will be sending to FTP.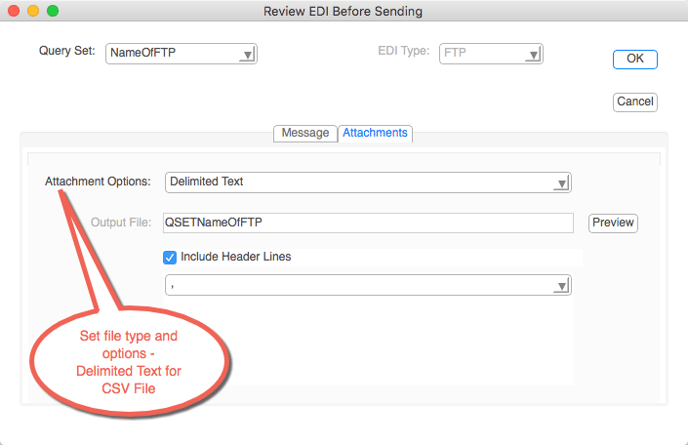 FTP Attachment Options
Once all these options have been set correctly, you can then select the OK button to commit. You may now close this window.
The scheduled export will not be managed by xTuple Connect. Check the xTuple Connect Console to verify the export has been scheduled. Once you have verified the export is working as desired, you may reschedule the export to be repetitive from the xTuple Connect Console.